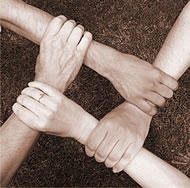 Telecommuting Java Developers for hire
We are the team of highly experienced Sun certified Java freelancers, looking for new challenging projects.
With professional IT background we deliver complete J2EE solutions to your company. Skilled engineers are always welcome to support current project in every stage.
We have skills and experience in the following areas:
Object oriented design / UML
Design patterns
J2EE technologies :: Struts, Spring, Hibernate, XML/XSLT
RIA :: Google Web Toolkit
Webservers :: JBoss, Websphere, Weblogic
Databases :: Oracle, MS SQL Server, MySQL
Version control systems
eXtreme programming
Contact us and find out more on how we can help you achieve your goals.